Why do we live in a world where majority of the humans here feel that it is right to sugarcoat the truth when being asked a question? Why do we think every thing has to sound good? I truly believe that's why so many people are stuck between their own rocks and hard places.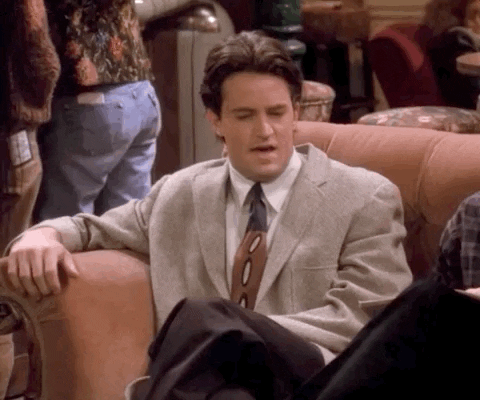 Currently, my rock is my 5 year old and the newborn is my hard place. Nobody prepared me for what life with a new baby is REALLY like, not even the child I already have. Give Imry a sibling they said! Well, why did nobody say this was going to be this hard? I went into this thinking I've done well with one baby so I know just what to do the next time around. My real life experience now is telling me that THAT was a load of crap, because apparently every baby is different even if they have the same genetic makeup (it really doesn't help). I tried so hard to be fully prepared. I made sure a great breast pump was ordered ahead of time. I put together the nursery with all the necessities. Prepped my girl to be a big sister by having real conversations about what it takes to be a good big sister. I even invested in baby products that were essential and would be the most beneficial to my lifestyle. All this preparation and research just to be presented with the same feeling… What is going on and what in the world am I doing!
So this past December I gave birth to my second daughter who came into my life like a beautiful wrecking ball! She is amazing I must say, but I am highly terrified of what she'll be like as she gets older. Here me out here guys… I already had one kid right. Love her to death and with all my heart. She was a great baby! Barely cried, went to sleep during car rides, super smart and growing constantly. She's super funny and catches on to everything easily. The kid was specially made for me! Then here comes this little stranger who I do not know. Are you nice? Do you cry a lot? Will you be as fun as the one I have already? Are you an easy baby or hard one? Will you be even sweeter than the last or a monster? There are so many possibilities. Don't call me crazy guys… Do I sound crazy for real? Please let me know if I do! On some real stuff though, I really just got the hang of parenting one child and I told myself, "Hey, Imry is about to be 5 maybe its time for another kid…" So I went on ahead and got another one! I'm still not sure if that was a good idea or not, but I do know that I love my little pumpkin girl and can't imagine life without her now.
The days are hard and nights are harder. I don't remember being this exhausted when it was just Imry. Having a second baby has made me feel so worthy, so much joy, and so much anxiety all at the same time. I struggle often with balancing the things I want to get done as well as celebrating the small things that I do achieve. Life now just feels like there isn't enough time in the day. I want a clean house, a social life, alone time with my man, quality time with the girls, moments to dedicate to helping Imry with her reading, and to work on developmental milestones with Elsie. I even want to hold strong to maintaining my individuality in the midst of the drastic life changes that are occurring. Every day feels like a balancing act where I'm dropping something, and sometimes thats purposely then others are accidental. Choosing to have a baby is a decision where you choose to rid yourself of your independent lifestyle and take on the responsibility of caring for another being (most likely more than you care for yourself to be honest). Then choosing a to having a second child is the decision of taking what ever sense of normalcy you found with the first child and adding in a dash of chaos.
Everyday there's something new that I'm learning about Ms. Elsie. She smiles so much, oh my god! The kid is definitely goofy. I've also learned that sis is going to say what she said and that's on Mary had a little lamb, because the child rarely cries but she will yell to get her point across. Dad and I tell her all the time this is backwards. You're not supposed to be yelling at us, but she does it any way. I have figured out that my little baby loves to be outside and she will lay in her Fisher-Price baby dome for the longest on our porch. This little girl is my no limit soulja! There are moments where she makes me want to just drop her in the trash, then there are others where her face alone will fill me up with joy, then some times I want to run away from home, and most moments I feel like I can't be without her.
At this moment we are about 6 months in, and the kid is starting to grow on me. I sure would hope so right. Haha! But seriously getting to know a new child is like inviting an estranged relative into your home. We're related but I don't really know you! It is definitely a process, and mosssssttttt likely the kid will not be like the first child (if you have one already of course). Imry and Elsie are nothing alike, based on how I remember caring for Imry compared to all the things Elsie requires from me now. Oh, but can you say identical twins that were separated and born in different time periods! Elsie is a spitting image of Imry. I can't wait to get to know her more. Maybe things will start to get easier then. 
Ways to Really Prepare for An Additional Baby
Watch Your Expectations
This is easier said than done. Who goes into a new experience without expecting something? My point exactly. I went into this expecting everything and knowing which scenario I would prefer. I'm telling you now feel free to have expectations, but always consider the good and bad. Then look at those options and DO NOT choose one you would prefer. At the end of the day, we have no clue what our new babies will be like just how we don't know what they'll be like in the future. Leave room for you to find positivity in whatever the outcome may be. For example, I wanted Elsie to be just like Imry, because Imry was a great baby! Not that Elsie is not. She just needs a lot more attention that Imry did (yes, she cries a lot). The positivity that I have found in that is it provides me with more forced opportunities to love on her with hugs, kisses, and one-sided conversations. It also is allowing me to practice maintaining my bearings no matter how stressful the situation. So set your expectations, but find at least one positive to look forward to in each of those options.
Parenting Pocket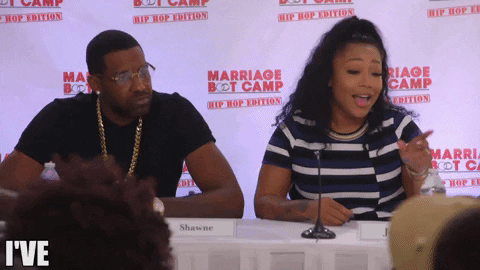 Mommy will have been parenting for at least 10 months or more before a new baby comes! So congratulations to you girl! For my daddies out there… that time period may be a little slim but worse case scenario you've been daddy-ing for at least a day or two (lmao so it's something better than nothing). During that time you have been building up what I call the parenting pocket! You have tricks and tips that you have tried and received during those times of uncertainty. So guess what? You can try ever last, single, itty bitty strategy you have on this new little one. Something may work!
Hard or Easy
We ask ourselves will this be hard because it's more than one kid or will this be easy because we've done this all before… Well my experience so far is that it is what you make it. If you look at it thinking of how life is changing and why are you here then it will definitely feel like you won't make it (been there done that!). At the same time if you look at it from the angle of "I was handling business with the first kid so now i just have to sprinkle a little more YOU GOT THIS on every day" then trust you will take on every day feeling like the man when you walk through! Haa but seriously it will feel much better. No matter your view there will be good, bad, easy, and outright wtf days. Just always take time to look at that little one and thank whoever it is that you thank that you have that amazing little person with you.
Motivation
Some days will be rough I'm telling you now! Remember that you will never be gifted with something that you cannot handle so you can do this! Even on your bad days you can conquer every adversity that the day has for you. Whenever your feeling weak, incapable, or lack motivation look into your babies eyes and smile. Sometimes that smile may be accompanied by some tears, but there will always be a thought that will remind you that you can do all when it comes to those kids! There is always a way and I believe that you will always find it. Children are a task but they are also a blessing given to you. You were worthy of them.